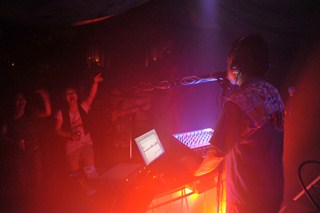 Located between Shinsaibashi (Shinsaibashi & Namba subway stations) center of high fashion, and trendy Kitahorie (Yotsubashi subway station), which caters to the hipster-outdoor crowds, lies Amerika-mura (American town), the historical birthplace of modern street culture in Osaka.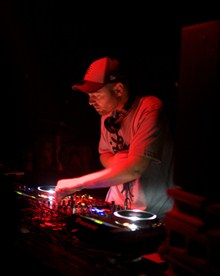 In the 1970s, attracted by cheap rent spaces and the central location, young designers and creative professionals moved into the area near Sankaku Park (Triangle Park), opening cafes, vintage jeans and t-shirts shops, as well as record stores. In the '80s, as American culture swept over Japan, shops in Ame-mura - as it's often called - began selling many U.S. goods, giving the area its moniker. And while local and worldwide brands are now equally found in the area, Ame-mura remains pivotal for Osaka's street and club culture.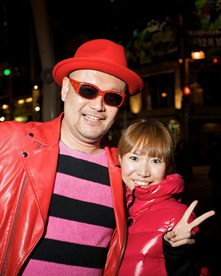 The area boasts an impressive number of fashion stores, styles ranging from imported hip-hop to locally designed gothic and club wear. Listing some shops would ignore many great locations and deny you the pleasure of finding pearls on your own, so I will not mention any here. However, please note that many of them are located in basements and on second and third floors, so don't be shy and do go on exploring.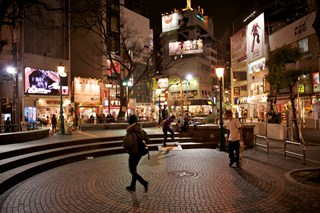 The same applies to the myriad of record stores in the vicinity. Vinyl is still quite popular for serious enthusiasts and DJs, although most shops stock CDs. This applies both to used and new albums. Again, listing some shops is cruel, but I will venture with some addresses as they are not as obvious:
King Kong
(all genres);
Time Bomb
(60's rock to hardcore); Boon Coon (Hip-Hop, Rn'B, club);
Rockers Island
(Reggae) are all good places to start, while
Vinyl Chamber
can be a turntablist's paradise (check out their Link section, too). Websites are mostly in Japanese, so click on Shop Information / Access for maps (common landmarks include Sankaku Park, the Apple Store, the Big Step and OPA shopping malls).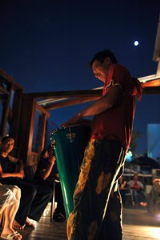 Record stores are also a good starting point if you wish to follow your shopping with some head-banging and booty-shaking. There, you will find flyers advertising the upcoming parties and events held in the numerous bars and clubs in Ame-mura and around (many are found in neighboring Shinsaibashi). Popular venues include
Club Joule
,
Grand Cafe
,
Triangle
,
Cafe Absinthe & Wormwood
,
Onzieme
,
Life
and
Giraffe
. For more listings,
Kansai Scene
(paper edition available in many big bookstores and bars, with excellent maps),
Oasis Radio
and
WhyNotJapan
are good resources.
One thing to note is that many clubs close at 1:00a.m. due to an antiquated Japanese law that is enforced with irregularity. This has led to events starting earlier than what you may be used to or to "No Dancing" signs. In one case or another, with hundreds of bars, clubs and karaoke shops in the area, night owls are sure to find a venue for entertainment.
By
Jean-Yves Terreault